Luxury living, where you'll feel right at home
We are committed to doing everything possible to support you in your rich and varied life. This includes a distinctive and inspiring mix of experiences and amenities for you to enjoy privately or with friends.
Our concierge can arrange transportation for you, whether you're heading to the theatre or on a shopping trip. Take part in our social range of activities, or simply relax with a fresh coffee and good book in the library. The Beckett lifestyle is about making it possible for you to live the life you want, on your terms.

Amenities
A quiet espresso with the paper or dining with friends, The Beckett provides the spaces and places to enjoy a lifestyle that's relaxed, and as sociable as you wish. With a library, restaurant and bar, gym and sauna and communal courtyard gardens, whatever your preferences or particular requirements, every feature has been designed to help you access the lifestyle you choose.
What's more, we never forget that above all, this is your own home.
Restaurant
The bright and spacious restaurant, with its floor to ceiling, dual aspect windows overlooking the courtyard, is the social hub of The Beckett. Offering the very best in food and service, with ever-changing menus using fresh, seasonal ingredients to suit all tastes and requirements. Our head chef is delighted to consider individual requests for lunch and dinner, or devise a special meal for a party in the private dining room, an excellent space for entertaining friends and family.
More casual dining options are available in the bar, the perfect space for socialising and relaxation, with barista coffee, light meals and pastries available.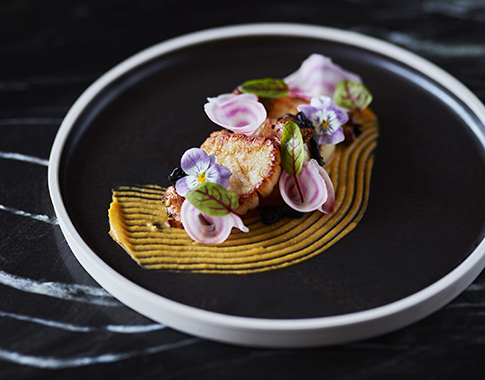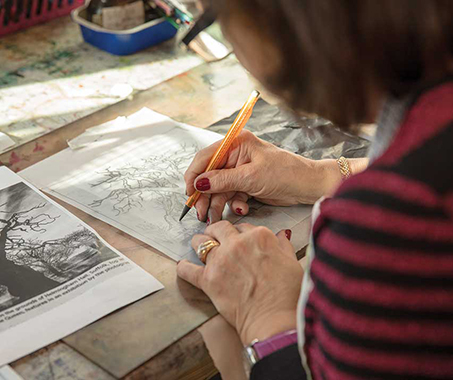 Experiences at The Beckett
We believe that life should be a continual journey of discovery, so we curate daily and weekly programmes of cultural, physical, educational and social experiences, both within and outside The Beckett.
Art classes, yoga, wine-tastings, cookery courses, theatre trips, lectures: these are just some of the experiences you can indulge in if you wish, of course, it's up to you.
Contact us
To find out more, please get in touch
Call us on
Sales offices open 9.00am to 6.00pm, Monday to Friday
Or send us an enquiry